Mysore ITS -An Overview
Real-time monitoring and tracking of buses and help reduce road congestion and other transport issues.
ITS solution provides dynamic passenger information system (PIS) based on Geographical Positioning System (GPS)
ITS applies advanced display and communication technologies, Central Control Station (CCS) and intelligent display boards.
ITS improves passenger safety, fleet efficiency, services and traffic situation through transmission of real time information.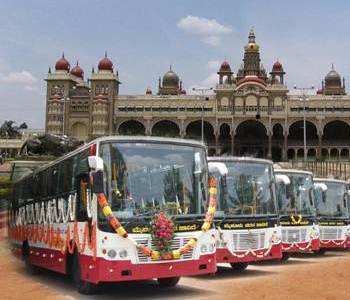 Mysore ITS - Objectives
Increase the Number of Commuters in KSRTC Mysore.
Improve traffic safety.
Relieve traffic congestion.
Improve transportation efficiency.
Increase the energy efficiency.
Promote the development of related industries.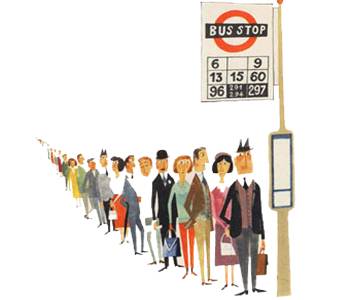 Benefits for Passengers
Increase the accessibility of the system.
Increase the safety of users.
Display and announce current and next stop details inside the bus.
Display expected time of arrival (ETA) of next bus on the bus stop display boards.
Real time bus information through SMS and IVRS facility.
Reduction in waiting time and uncertainty and improve in overall bus service reliability.
Benefits for Bus Crew
ITS helps in improving operational efficiency through proper scheduling and monitoring.
ITS enables two-way communication between bus driver and Central Control Station (CCS).
ITS helps in improving crew driving habits.
Reduce the fuel consumption and emissions.
ITS can enable financial benefits due to increase in passenger loyalty and passenger shift from other modes of travel.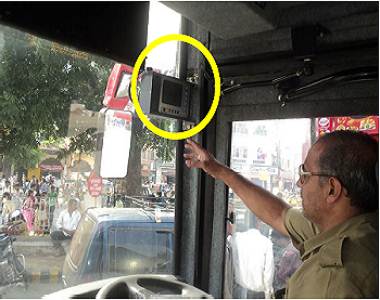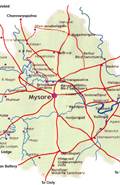 Track Your Bus
GIS applications display the real time position of vehicles on detailed digitized road map of Mysore and are linked with communication control system to provide most updated information

Time Table
Bus arrival and departure for specified locations.

Route Details
Route details for particular route number.
Volvo
Volvo services are premium services of KSRTC - Mysore that provide high comfort in order to attract people from using personalized mode of transport. The service is operated by deploying Air-conditioned, Euro-III conforming with kneeling mechanism, collapsible exit floor and room for wheel-chair. These services are hard to miss as they are red in color and operate on select localities like Infosys Campus, L&T, Chamundi Hills, Nanjangud, Srirangapatna and Yelawala of Mysore.
Ordinary
Ordinary services comprise of Pushpak, a multicompartment bus, Parisaravahini- Low emission old buses, Marcopolo-Low floored and semi low floored buses. These buses are aimed at the common man in Mysore City. Thus enabling a safe, reliable and cost effective travel.